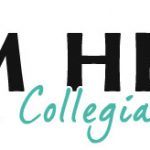 Team HBV Collegiate Chapters engages students to prevent and control hepatitis B and liver cancer in their communities. In the fight against this eradicable disease, our primary goal is to empower others with knowledge about hepatitis B and their own status. Through targeted educational outreach, we dispel stigma and alert at-risk people to opportunities for prevention. Through advocacy, we raise awareness of this health disparity among members of the public, policy-makers, and future leaders. Through community partnerships, we promote and facilitate prevention activities, such as accessible hepatitis B screenings and vaccinations.
Founded in 2006 by Jian Zheng and Amanda Wong, the Collegiate Chapters have expanded exponentially under the umbrella of the Jade Ribbon Campaign and the Asian Liver Center at Stanford University.  The founding chapters at Cornell and Duke have grown to include chapters at colleges and universities across the nation.
View full descriptions of each chapter by clicking on the links below.
The following chapters are part of the Team HBV campaign in China:
Peking University
Tsinghua University
Central University of Finance and Economics

Minzu University of China
Beijing Institute of Technology
Beijing University of Chinese Medicine
The following chapters are part of the Team HBV campaign in Australia:
 Central Goals
Train and inspire student leaders around the nation to educate their surrounding communities
Organize educational events such as lecture seminars, documentary screenings and more
Promote awareness through a variety of media outlets including educational brochures and online video
Supporting Goals

Build fruitful partnerships with other student clubs and with local groups in the community, ranging from churches and non-profits to restaurants and corporations.
Raise funds towards the global Jade Ribbon Campaign
Practice political advocacy to garner federal aid for HBV awareness and vaccination programs
Establish Team HBV chapters at undergraduate universities across the nation
Semester Reports
Every semester, our chapters submit a summary of their events on campus and in the community. Please explore the links below to see all the hard work our students have done.
Resources & Materials
For E-board Members who wish to access resources on the internal site, please follow this link and log in with your Team HBV chapter account or ask for specific permission with your preferred email.
For Team HBV affiliates that wish to request materials, please fill out this form. Unfortunately, we are unable to distribute these materials for sale to the general public at this time. If you wish to join the fight against Hepatitis B, please contact your local chapter. Thank you.