2016-2017 Collegiate Advisory Board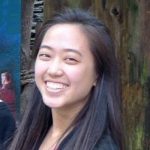 Sarah Tsou | Co-Chair
Location: Cambridge, MA
Email: sarahtsou@college.harvard.edu
Sarah is currently a junior at Harvard College, studying History and Science with a secondary field in Global Health and Health Policy. Originally from San Jose, CA, she has been very involved with Team HBV for going on 3 years now, and it has definitely been one of the most fulfilling aspects of her college career. Sarah is super excited to be working with the Advisory Board this year as the Co-Chair, and will work hard to try and foster inter-chapter relationships, as well as provide stability and access to all the resources and advice to help chapters grow and develop into the best they can be.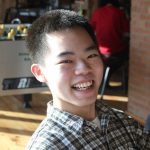 Isaac Hung | Co-Chair
Location: Cambridge, MA
Email: isaachung@college.harvard.edu
Isaac is currently a sophomore at Harvard College studying Chemical and Physical Biology. He loves to travel and meet new people and learn about different cultures. Isaac became inspired to work with the National A-Board after meeting its founder, Dr. So, and members from many other chapters at the ALC leadership conference. With a vision to see the world Hep-B free, Isaac hopes to help Team HBV grow in unity and spirit! As Co-Chair this year, he hopes to make the A-Board an active part of each Chapter in order to foster interoperability and mission focus.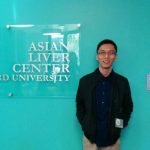 Hong Chen | Regional Advisor
Location: Los Angeles, CA
Email: hchenn16@gmail.com
Hong is currently senior at UCLA studying physiology. He is an avid basketball fan, enjoys trying new cuisines and going on outdoor adventures. Hong joined Team HBV after learning about how seriously hepatitis B has influenced the lives of 3 members of his immediate family. He began volunteering with the APLC in summer 2014 and has been in the hepatitis outreach movement since then. This year he hopes to provide more networking opportunities for Team HBV members from different campuses to cultivate a greater sense of unity and family within the organization.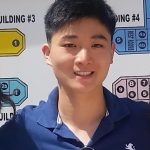 Emerson Lee | Outreach Advisor
Location: Cambridge, MA
Email: emersonlee@college.harvard.edu
Emerson is a sophomore at Harvard studying Neurobiology with a secondary in Global Health and Health Policy. Originally from Kansas City, Missouri, he joined the Harvard chapter of Team HBV during his freshman year. As outreach advisor on the A-board this year, he hopes to be a resource for individual chapters in all their outreach needs; additionally, he hopes to break the conventional paradigm of outreach and expand it to include political activism. In his spare time, Emerson enjoys basketball, cooking and eating, camping, and on occasion, trying his hand at archery.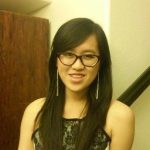 Jenny Truong | Public Relations Advisor
Location: Stockton, CA
Email: j_truong9@u.pacific.edu
Jenny is a junior at University of the Pacific, working her way through a 6 year pharmacy program. Her goal for this year is to get people talking about HBV through at least one social media campaign. She's also eager to get brainstorming with others, and spark a little friendly competition between chapters.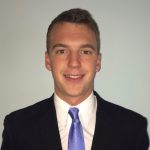 Harrison Smith | Recruitment and Training Advisor
Location: Los Angeles, CA
Email: hjsmith94@gmail.com
Harrison is a 4th year at UCLA. He plans to make a number of resources available on Team HBV's google drive to help guide members in successfully promoting individual chapters. Additionally, he would love to help any group that is struggling with their recruitment process.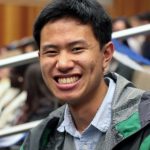 Michael Nguyen-Truong | Regional Advisor
Location: Davis, CA
Email: mikengntrng@gmail.com
Michael is a junior studying Biomedical Engineering at UC Davis. He became a part of Team HBV in high school after attending a World Hepatitis Day event in San Francisco. When he is done catering to stem cells in lab or solving fluid mechanics problems, he is working with Team HBV chapters on planning successful outreaches in their communities.
2015-2016 Collegiate Advisory Board
2014-2015 Collegiate Advisory Board
2012-2013 Collegiate Advisory Board
2011-2012 Collegiate Advisory Board
2010-2011 Collegiate Advisory Board