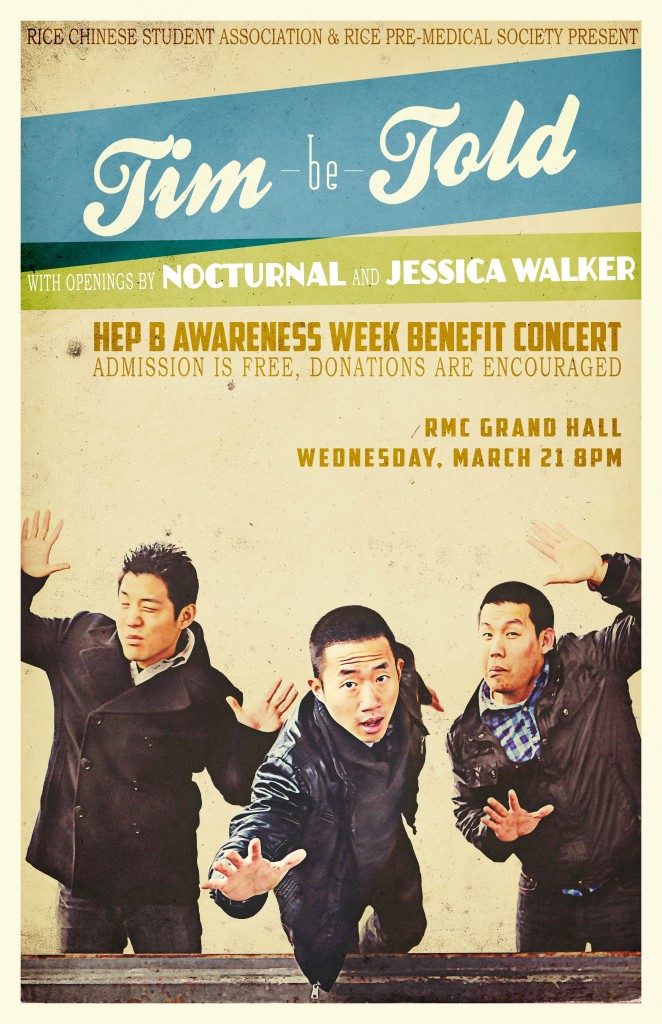 Get excited! Team HBV at Rice is bringing an entire week of fun and awesome hepatitis B awareness activites and events!  Throughout the entire week from March 12-21, we will be holding various events to promote hepatitis B awareness including:
(3/12 – 3/21 Weekdays) Weeklong tabling to pass out freebies – free stuff! yay. RMC Grand Hall Lobby, 12-3PM.
***
(3/14 Wednesday) Fortune Cookies with HepB facts in the serveries for dinner!
***
(3/15 Thursday BIG STUDY BREAK) Balloon Bike Awareness – we will be blowing up balloons and attaching them with small handouts and facts about hepatitis B to bikes around the campus! 8:30-11PM, Rayzor 123.
HepB Plushie Making Study Break – Make your own adorable hepB virus plushie! All materials will be provided. 8:30-11PM, Rayzor 123.
Screening of Another Life – free food provided! We will show a documentary on hepatitis B and its effects on peoples' daily lives. 8:30-11PM, Rayzor 123.
***
(3/19 Monday) Guest speakers on public health and health disparities – Dr. Norman Sussman and Dr. Charles Phan from BCM will jointly speak about hepatitis B and how it affects different groups in society. 8-9PM, Anderson Bio Lab 131.
***
(3/21 Wednesday LAST DAY) To end this awesome week of events, we will be holding a Hepatitis B Benefit Concert featuring musical guests, Tim Be Told! Rice's very own Nocturnal and Jessica Walker willbe opening for them! 8PM, RMC Grand Hall.