2017-2018 Collegiate Advisory Board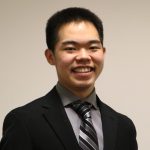 Isaac Hung | Co-Chair
Location: Cambridge, MA
Email: isaachung@college.harvard.edu
Isaac is currently a senior at Harvard College studying Chemical and Physical Biology. He loves to travel and meet new people and learn about different cultures. Isaac became inspired to work with the National A-Board after meeting its founder, Dr. So, and members from many other chapters at the ALC leadership conference. With a vision to see the world Hep-B free, Isaac hopes to help Team HBV grow in unity and spirit! As Co-Chair this year, he hopes to make the A-Board an active part of each Chapter in order to foster interoperability and mission focus.
Maxine Yang | Co-Chair
Location: Irvine, CA
Email: maxiney1995@gmail.com
Maxine is currently an UCSD alumni, class of 2017, with a BS in Human Biology. Even though she has already graduated, she does not plan to stop her dedication to the cause as HBV is large part of her family's life. After re-establishing Team HBV at UCSD from the ground up and being involved for 4 years and counting, being a part of Team HBV has been one of the most valuable and fulfilling experiences of her life. It is an honor for her to continue to participate in the Jade Ribbon Campaign as the Co-Chair of Team HBV's Advisory Board. Maxine plans to inject a newfound enthusiasm and energy for the cause throughout the college chapters, and will dedicate her time to help chapters develop, reach their goals, and form an international community.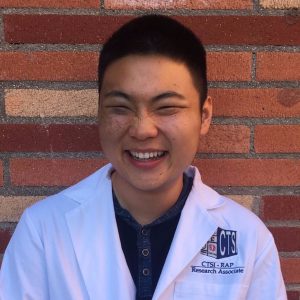 Jar-Yee Liu | Regional Advisor
Location: Los Angeles, CA
Email: jaryeeliu@ucla.edu
Jar-Yee is a junior studying Physiology at UCLA. He enjoys spending his free time ruining his friends' diets by baking them bountiful amounts of cakes and cookies. Jar-Yee has been very involved with Team HBV, joining UCLA's local chapter at the beginning of his freshman year. As regional advisor, Jar-Yee's main goal is to guide each chapter by taking their individualized goals, local resources, and chapter structures into consideration. His eventual hope is to fully embrace the diversity of each campus chapter, and utilize that diversity to spark global awareness and social change.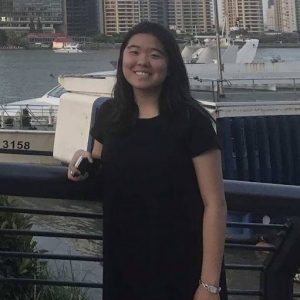 Iris Xing | Outreach Advisor
Location: Berkeley, CA
Email: irisxing.tx@gmail.com
Hi everyone! I'm Iris, and I'm a sophomore at UC Berkeley. While I study and spend a majority of my time in the Bay Area, I'm still a true socaler at heart! I joined Team HBV as a sophomore in high school on the High School Advisory Board. Transitioning into college, I joined the Collegiate Aboard as the Outreach Adviser. While working with Team HBV, I greatly believe in the power of groups of individuals doing outreach by word-of-mouth to their communities in order to directly reach out to HBV targeted populations. As outreach adviser this year, I strive to ease the transition of high school students into continuing fighting against HBV in college, and introduce outreach in a more effective, exciting way.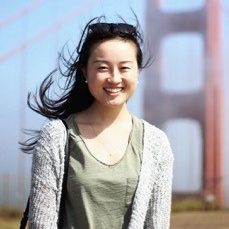 Michelle Lin | Regional Advisor
Location: Providence, RI
Email: michelle_lin_1@brown.edu
Michelle is a senior at Brown University studying Neurobiology. Born and raised in San Francisco, she first became involved with Team HBV through the Youth Leadership Conference at Stanford. It has been so fulfilling for her to work with such a passionate community for over five years, and she is excited to continue working towards a stronger and more unified Team HBV with everyone! Outside of Team HBV, she loves to explore nature, try new food places, and binge watch shows with friends and family.
2015-2016 Collegiate Advisory Board
2014-2015 Collegiate Advisory Board
2012-2013 Collegiate Advisory Board
2011-2012 Collegiate Advisory Board
2010-2011 Collegiate Advisory Board