2016-17 High School Advisory Board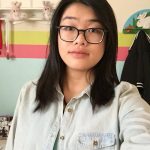 Katie Wong | Board Co-Chair
Email: chair.hsboard@teamhbv.org
My name is Katie Wong, and I am a rising senior at Dougherty Valley High School in San Ramon, California. After attending YLC in my freshmen summer, I have been actively involved in Team HBV as a member in an outreach committee, officer in my school chapter, and resources chair on HSAB! Besides Team HBV, I am passionate about STEM and have compiled a wide range of chemistry puns. In my free time, I also enjoy watching comedic shows, but lately I've been spending a fair amount of time on random cooking videos that pop up on Facebook

I look forward to a great year with the new High School Board!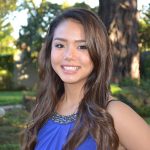 Ashley Hu | Board Co-Chair
Email: chair.hsboard@teamhbv.org
Ashley is a senior at Castilleja School in Palo Alto and is thrilled to be on the High School Advisory Board! Her involvement with Team HBV and the Join Jade campaign all began in her sophomore year when she attended the YLC at Stanford. She has been apart of her school's Team HBV chapter since freshman year and took on the role as president a year later. Ashley is also captain on the variety volleyball team and serves as an advisory board member for E3, a philanthropy program. In her free time, you can find her chomping on some popcorn, watching horror movies, or long boarding around town. She looks forward to the coming year and is eager to see Team HBV grow and evolve!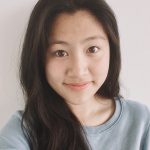 Lillian Zhu | Co-Interchapter
Email: interchapter.alpha@teamhbv.org
Lillian is a senior at Northwood High School and is excited to work with the High School Advisory Board and Team HBV members this year. She joined the Jade Campaign after attending YLC her freshmen year and has enjoyed serving in various outreach committees ever since. In addition to Team HBV, Lillian loves anything related to biology and spends her free time playing music, volunteering, and traveling with friends and family. She looks forward to working with everyone and hopes to broaden the reach of Team HBV by unifying chapters through fun events and promoting more international outreach!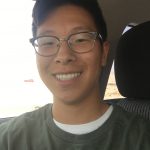 Joshua Kim | Co-Interchapter
Email: interchapter.omega@teamhbv.org
Hi I'm Joshua Kim, one of the Interchapter Co-Chairs for the upcoming 2016-2017 year. I'm an outgoing individual and love to interact with and meet new people. My hobbies include playing guitar, running, and fashion. I love to shop for streetwear such as Antisocial Social Club, Stussy, Bape, etc. I became involved in Team HBV two years ago and am currently one of the co-presidents for my school's branch.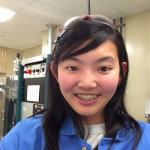 Alina Ying | Events
Email: events.hsboard@teamhbv.org
Alina Ying is a current senior serving as the Events Chair in the 2016-2017 year. Discovering Team HBV her sophomore year, she has been involved in the Newsletter Team as the Researcher, as well as been a part of the nationwide Newsletter Outreach Committee initiated in the 2014-2015 year. Her vision for the club is 1) awareness and 2) fundraising for a cause. In her free time, Alina loves hiking in green forests, climbing up great mountains, snowboarding down sweet snow, and reflecting near mirror-lakes. She also enjoys reading on a daily basis and enlightening herself on all perspectives of life. Alina definitely looks forward to leading this year!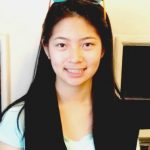 Vivian Cheng | Public Relations
Email: pr.hsboard@teamhbv.org
Hi everyone! I'm Vivian Cheng and I am currently a junior at Lynbrook High School in San Jose.  I am the 2016-2017 HSAB Public Relations chair, and I'm thrilled to be able to take part in exposing the issue and eliminating the virus! This past year, I have been actively involved in Team HBV, also serving as the Newsletter Team designer, PR intern, and Treasurer this school year. Outside of school, I enjoy playing the piano and a few different Chinese violins in my orchestra, doing robotics with my friends, and traveling with my family. I'm looking forward to meeting you all this year!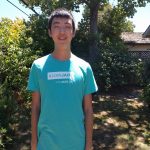 Robert Yang | Resources
Email: resources.hsboard@teamhbv.org
Robert, a junior at Lynbrook High School, is thrilled to be part of and eager to contribute to the Board! After learning about the insidious effects of Hepatitis B, he passionately involved himself in the outreach committee and his school's chapter. Aside from Team HBV, Robert also enjoys volunteering for causes such as environmental preservation. He likes science, especially chemistry and astronomy, and music, especially composing and playing the piano. Robert is looking forward to organizing and consolidating chapters in order to increase awareness of this malicious disease.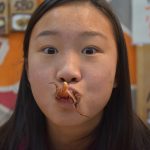 Natalie Man | Webmaster
Email: webmedia.hsboard@teamhbv.org
Natalie, a junior at Dougherty Valley High School, is elated to be able to work on the High School Board! After attending the Youth Leadership Conference in her sophomore summer, she has been actively helping spread Hepatitis B awareness. In addition to Team HBV, Natalie participates in other activities such as swimming, playing the violin and piano, and coding. She enjoys obsessing over cooking videos, snapping pictures of everything she eats, and stuffing herself until she's overly full. Natalie can't wait to help Team HBV chapters grow! #joinjade >:)