2017-18 High School Advisory Board
Vivian Cheng | Board Co-Chair
Email: chair.hsboard@teamhbv.org
Hello everyone! I'm Vivian, a senior at Lynbrook High School and also the High School Board Co-Chair for the 2017-2018 school year. Team HBV holds a special meaning to me as I strongly believe the world needs to understand the easily-preventable effect hepatitis-B can have on APIs. In addition to serving as the HSB PR and JoinJade Youth Ambassador this past year, I had the wonderful opportunity to lead an outreach trip to Beijing this summer and share our outreach experience with local high school and university students, as well as China Asian Liver Center!  In my free time, I take aesthetic photos of my guinea pig Squeakers, play the erhu in a Chinese orchestra, and perform music at senior centers and cultural festivals. Looking forward to meeting you all this year!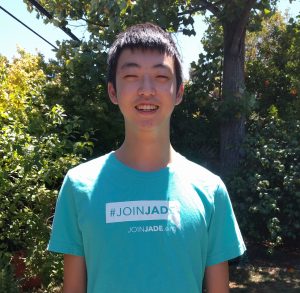 Robert Yang |  Board Co-Chair
Email: chair.hsboard@teamhbv.org
I'm Robert, and I am a senior at Lynbrook High School in San Jose, CA. In the last few years, I've been passionately involved in Team HBV through the Board, outreach committees, and my school's chapter. Aside from Team HBV, I also enjoy volunteering for causes such as environmental preservation. I also like science, especially chemistry and astronomy, and music, especially composing and playing the piano. I'm looking forward to another wonderful year of spreading awareness about the Hepatitis B virus through the High School Board!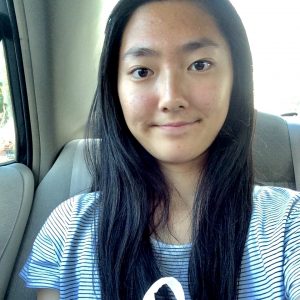 Catherine Yang | Interchapter  
Email: interchapter.hsboard@teamhbv.org 
My name is Catherine Yang, and I am a rising senior at Mission San Jose High School. I became involved with Team HBV my sophomore year of high school when I volunteered at a local festival to help spread awareness of hepatitis B. Outside of school, I like to rigorously browse memes or munch on junk food while watching videos of fancy food. I hope that this year we can achieve even more and help eliminate the virus! I'm definitely excited to see what this year has in store and to meet everyone!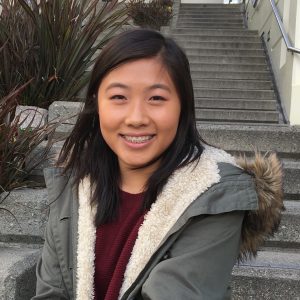 Rebecca Mak | Events
Email: events.hsboard@teamhbv.org
Rebecca is a junior at Castilleja School and is excited to work with the Team HBV High School Advisory Board as the Events Chair. After joining her high school's Team HBV chapter in sophomore year, she furthered her involvement in Team HBV as a member of the Social Media Outreach Committee and a YLC attendee. Now, Rebecca is the co-president of the Castilleja Team HBV chapter and is eager to increase her contributions to the Join Jade campaign. In addition to Team HBV, Rebecca is part of the Castilleja varsity volleyball team and is a managing editor for the Castilleja newspaper. In her free time, Rebecca enjoys volunteering, reading, and watching Netflix.
Katrina Hung | Webmaster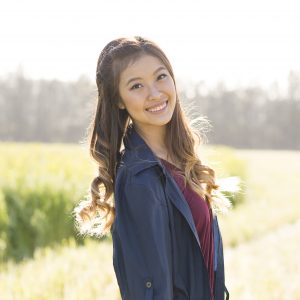 Email: webmedia.hsboard@teamhbv.org
Hi everyone! My name is Katrina Hung and I am a senior at the Orange County School of the Arts. I became involved with Team HBV after being a participant at the 2015 YLC and eventually becoming an Assistant Team Leader (ATL) in 2017 . In addition, in the summer of 2016, I was given the amazing opportunity to travel to China to spread awareness outside of the U.S. as a part of Team HBV's International Outreach Committee. Other than my Team HBV activities, my life is filled with dance, music, and friends. Team HBV has played a huge role in my high school journey and I can't wait to see where it goes next!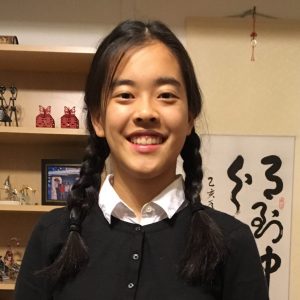 Helen Chang | Public Relations
Email: pr.hsboard@teamhbv.org
Hey! I'm Helen, a junior at Cupertino High School and the Public Relations Chair on the High School Advisory Board. My grandmother has hepatitis B and I actually believed a lot of the stigmas surrounding HBV until I got involved with Team HBV, that was when I realized how wrong I had been and how many people out there were like me. I participated in the Youth Leadership Conference twice and went on an outreach trip to Chengdu, China in 2016. I have participated in the International Awareness Outreach Chapter for two years and the Chapter Engagement Outreach Chapter last year. Besides Team HBV, I work as a Curriculum Design Assistant at a college preparatory center and volunteer at a children's hospital. I am so excited to work with all of you!
Lucy Yang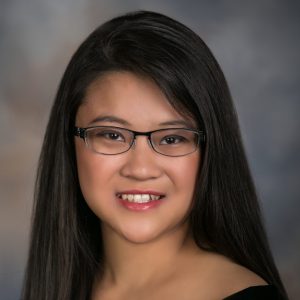 | Resources
Email: resources.hsboard@teamhbv.org
Lucy, a senior at Maria Carrillo High School, is thrilled to be working on the High School Advisory board as the Resources Chair! Ever since she helped found the Team HBV chapter with a friend in her freshman year, she has been passionate about furthering the fight against hepatitis B. Lucy is currently president of her chapter, and as served on both the Web and Newsletter Outreach Committees. Aside from Team HBV, Lucy is involved in her school's Leo Club, Newspaper, and is a member of the Sonoma County Youth Health Action Committee. In her free time, she enjoys dancing, choreographing, reading, and playing the ukulele and piano. Her goal this year on the HSAB is to help #joinjade grow in the Napa/Sonoma areas, and is excited to see Team HBV grow!